I. Introduction▲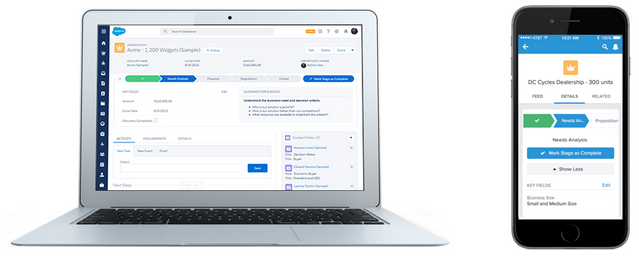 Salesforce just announced the winter '16 release, presenting a new version of the CRM, the Lightning Experience, which is easy-to-use, fast, intuitive and unique for each sales rep.
II. What is the new Lightning Experience ?▲
The new Lightning Experience is a modern, productivity-boosting user experience designed to help sales reps close deals lightning-fast. It is the result of everything Salesforce has learned from customers over the past years and releases.
You can learn how to use and customize Salesforce Lightning by reading free tutorials on the Salesforce website : Trailhead.
III. What is Trailhead ?▲
Trailhead is a web platform for newbies, developers and administrators who would like to learn how to navigate, customize and manage Salesforce by completing fun modules.
It helps you to implement best practices and correctly work with your data using Salesforce.com.
There are a lot of helpful modules, trails and projects on Trailhead with differents levels, from beginner to advanced.

For the moment, there are 41 modules, 11 trails and 6 projects, so you have some work to do !
IV. Requirements▲
To complete the challenges, you will need a developer environment.
If you don't have one of these yet, click on this link right now to sign up and join the adventure on Trailhead, it's free !
V. What is a module ?▲
Modules are a set of steps with a description of a Salesforce feature and questions or exercises  to check that you understand.
A trail is a set of modules grouped by categories : accounts, opportunities, reports, Apex triggers, Apex testing, Visualforce, Chatter, ..
Projects are regroupings of everything you learned during the different modules : data model, Apex classes, SOQL, Visualforce, dashboards, Salesforce1, ..
When you complete the exercises and challenges, you earn badges that you can display on your Trailhead profile and show to the world that you are the best !
Below, an example of a question and exercise that you can check for a module :
Questions :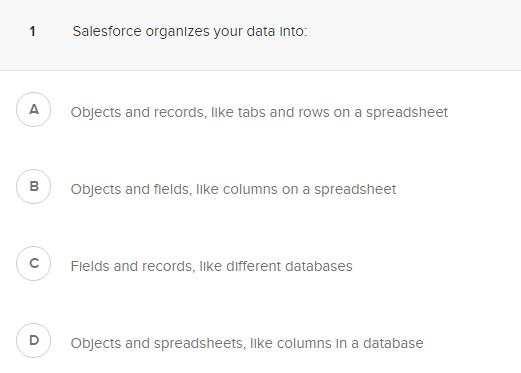 Exercise :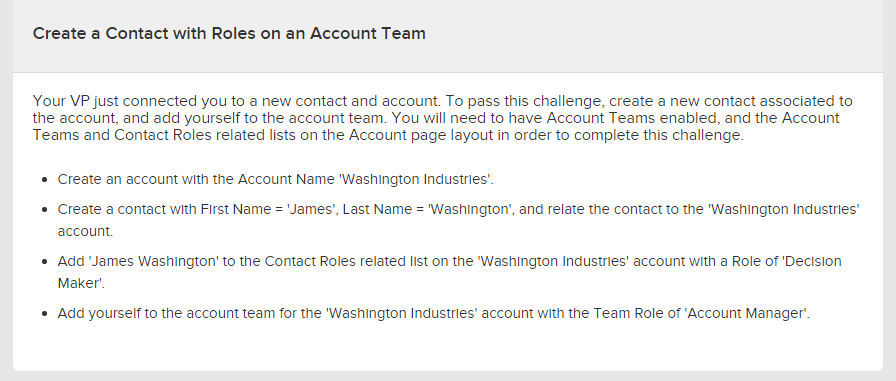 VI. What is the difference between the Salesforce classic and the new Lightning Experience ?▲
You can identify on which version you are just by visiting the homepage.
In Salesforce classic, you see a row of tabs across the top whereas in the Lightning Experience, you see a vertical bar with icons on the left.
Salesforce classic :
The row of tabs across the top means you're in Salesforce Classic.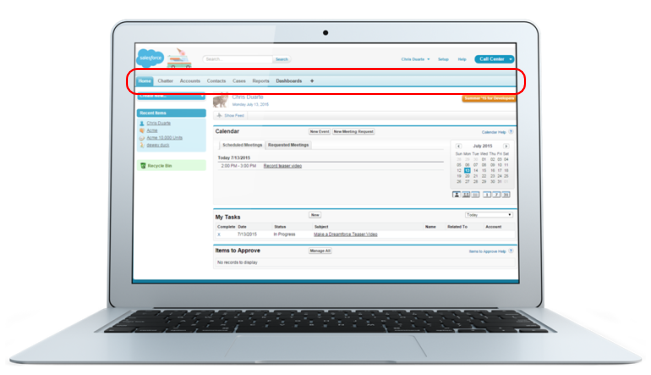 Lightning Experience :
The vertical bar on the left means you're in Lightning Experience.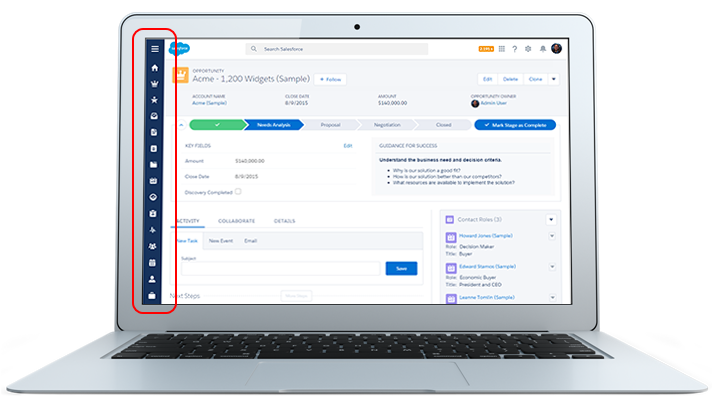 VII. Admin Trail - Starting with Lightning Experience▲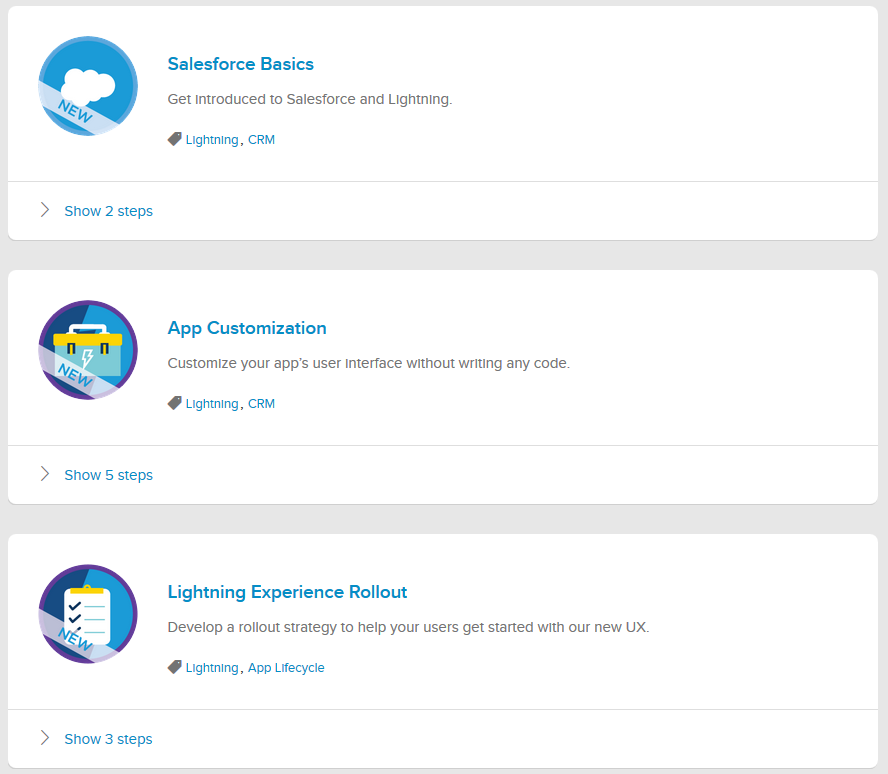 This trail is here to show you how to start with the Lightning Experience (what it is, the differences with Salesforce Classic, the best way to implement it), how to develop a rollout strategy to help your users to get started and how to customize the user interface without any code with page layouts, compact layouts and actions.
VII-A. Salesforce Basics▲
The first module explains to you what is a CRM, what is Salesforce and how Lightning Experience and Salesforce are built.
You will learn how to navigate by using the simple sidebar to show the standard sales objects in Salesforce like leads, opportunities, accounts and contacts.
For the moment, the simple sidebar is not customizable until spring '16. Then, you will be able to modify it in order to add standard and custom objects and apps.
VII-B. App Customization▲
In this module, you will learn how to customize the user interface without writing any code in creating / modifying page layouts (adding and removing fields from it), customizing compact layouts (and assign to record types) and actions and creating custom objects and fields.
Moreover, you will create custom objects, custom fields, custom tabs and help pages for your custom objects. There are the basic actions in Salesforce so you have to master all of them to correctly use the Salesforce power.
VII-C. Lightning Experience Rollout▲
The third module of this trail is devoted to develop a rollout strategy to help your users to get started with the Lightning Experience in revisiting your process, educating yourself and your company and estimate when is the best time to plan a launch time.
VIII. Conclusion▲
In this article, you learned and see what is the new Lightning Experience in Salesforce, how to develop a rollout strategy and how to customize the user interface.
It is the new user interface of Salesforce, it is easy-to-use, fast, beautiful and unique for each sales rep.
So, don't lose your time and go on the website Trailhead to learn how to use it and become a Salesforce Admin !